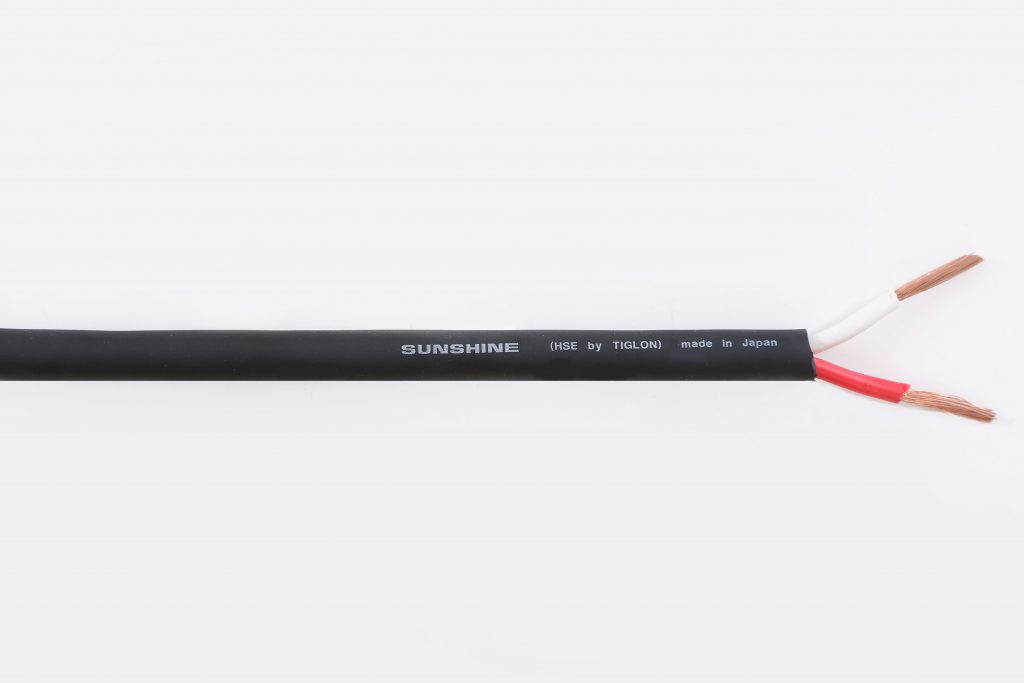 Model No: SSP-reference1.0
Outer dimensions: 6.5 mm diameter
Conductor :DIP FORMING Oxygen-free copper wire
Processing :HSE
Insulator :polyethylene
Sheath :Ultraflex PVC
Structure Twist structure
Price :1 meter (39.38 inches) $ 25
Cut off from 50 meters (1969 inches)
Character
| long | | Price ( $ ) | |
| --- | --- | --- | --- |
| 1M | (39.38 inches) | $25 | |
| 50M | (1969 inches) | $1250 | |
Utilizing DIP FORMING oxygen-free copper wire for the conductor.
The cable used be utilized by the Western in United States, TAD which is the popular Japanese audio manufacturer, SUNSHINE and TIGLON in Japan. These are all supplied by TIGLON.
The reason why other cable manufacturers do not use this conductor is simply because of the cost.
In fact, the material cost is more than doubled compared to audio conductors such as PC-TripleC, which are mainstream in Japanese-made cables.
However, recently, TIGLON found that the main conductor is still being manufactured in Japan.
Although, the price is expensive, Sunshine and TIGLON found value in this cable for make a different with other company.
The biggest point is that it is cheaper than the Western cable using the latest technology of further normalizing the internal crystal of the conductor and smoothing the sound signal further with the same conductor as Western and with HSE in-conductor compression technology.
SUNSHINE makes this cheap price possible by mass production.
TAD is the best for the speaker If you are available on this price. Becauseit costs around $ 800 per meter.
If it's not available for you, we recommend SUNSHINE's speaker cable.
It's also sales point that using the same conductor and processing as TAD but the price is cheaper.
We are proud of this revolutionary product for sound quality improvement effect.