POWER CABLE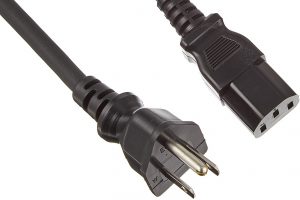 | Model number | length(m) | price(USD) |
| --- | --- | --- |
Material DIP FORMING Oxygen-free copper wire
Plug mold
Plug shape compatible countries Japan, China, Taiwan, USA, Canada, Thailand, Vietnam, Philippines, Mexico
Most cable manufacturers in Japan → SAEC OYAIDE ZONOTONE ACOUSTIC REVIVE etc. use copper wire developed for audio called PC-Triple C.
However, this copper wire is nothing more than an arrangement of commercial copper wire mass-produced by Furukawa Denko, a major Japanese electric wire manufacturer, and the point is that it is a cheap copper wire.
The copper wire called DIP FORMING copper wire used by SUNSHINE was originally developed by GE in the United States and was handed over to SYOWA Electric Wire in Japan for internal wiring of Japanese cars.
It is a true pure copper wire, which is completely different from mass-produced commercial copper wire whose purity has been increased with chemicals, and the raw material cost is twice that of PC-Triple C. That's why Sunshine's power cable costs $ 200 each.
It is a cable that does not, but no matter how much the cable of another manufacturer is, even if it is 3000 dollars, I am confident that the copper wire uses excellent copper wire that costs more than twice the cost, so there is no loss in performance.
As a result, although it recorded the highest sales as a power cable for audio in FY2019, famous Japanese manufacturers such as TRYODE said that SUNSHINE is to talk about the grounds for its superiority.
Everything is open from the production plant, otherwise I don't think you can trust that this cable is so great. And manufacturers such as TRYODE are in the factory
They negotiated and went on a rampage to sell the exact same product under a different brand name.
However, that is the best proof of how excellent this cable is, especially TRYODE has a brother company called ZONOTONE, which is a leading audio cable manufacturer in Japan, and it was originally for the cable attached to MUSASHI, which is TRYODE's highest grade amplifier. If you prefer the ZONOTONE cable, you should definitely use it, and as a result, it's like admitting that the SUNSHINE $ 190 cable is better than the ZONOTONE $ 1,300 cable, this fact is from all over the world. I want the dealers to know.
That said, cables are really a hobby world, and especially SUNSHINE cables are cheap to look at, so I recommend them to those who like this. First of all, if you haven't replaced the cables yet, I think SUNSHINE is your choice. The attached cable of the component is just an accessory and is not a good one.
It is definitely recommended for those who long for the next expensive cable but cannot buy it due to financial reasons, for example, those who want a better power cable for less than $ 500 but cannot buy it due to financial reasons.
If you already have this SUNSHINE cable, expensive cables are a hobby world.
For other people, there are many expensive and good-looking cables in the market, so I think that is better.
By the way, the cables of other companies that use DIP FORMING are TAD's XLR cable and speaker cable. However, these are quite expensive. What is more remarkable is that the TAD cable is also SUNSHINE.
The source of the cable is the same, it is the above production factory. In other words, the SUNSHINE cable uses the same materials and technology as TAD, and the price is about 10%. You can think that it is almost a difference in brand price, and I am confident that the SUNSHINE cable is the best cable in the world in terms of cost effectiveness.